Links
---


If you liked what you saw on my pages, visit these sites, too!


Bon Jovi

Backstage with Jon Bon Jovi
Renee's Samboraland/Jovi World
Up Front with....Richie Sambora Unofficial Fanclub Site
Nessie's "Just Jon" Webpage
Metallica
The Official Metallica Web Site
Rick Springfield
Rick Springfield's KARMA Site
Still Crazy for Rick...RLS Fan Page
Deana's Karma Tour 2000 Site
Ricktopia
Slaughter
Slaughterweb
Extreme and Beyond
Cherone.com
Supertransatlantic
SuperDown: A SuperTransAtlantic Fan Page
Bass-ically Badger
Mike Mangini's Rhythm Knowledge
Hotel Asylum
Kramer's Extreme and Nuno Page
Boston Rock Opera
superZero
super0.com
New England Patriots:
Patriots Football--This is my favorite site for all the dirt.
Robbie Crane
Meet my friends while you are at it!

Staycee's Just Stuff Site
Jany's Slaughter Experience
Black Promises Magazine
Jay's I Can't Drive 55 Page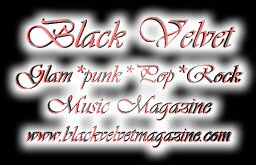 Random Sites that I visit:
Ticketmaster Online
Pollstar
Better Off Dead--Just a little site dedicated to one of the greatest movies ever made.
NFL.com
ESPN.com
Long Haired Men
Groupie Central
The View Askewniverse Jay...Silent Bob...Need I say more?!